Flexible
Creating A Brand Experience:
Put The "Person" Back In Personalization
The opportunity is now for airlines to put the "person" back in personalization and become world-class, intelligent retailers. Current data; advanced flexible, open and intelligent technology platforms; and a well-trained workforce are key to achieving this goal.
By Jade Owens with Solution Expert Javier Sosa
able to be easily modified to respond to altered circumstances or conditions
synonyms: adaptable, adjustable, variable, versatile, open-ended, open, free
How would you define a unique brand experience? Is it one where there is no human intervention and you can complete a task, almost effortlessly, and without any face-to-face assistance? Or is it one where you had the perfect mix of automation complimented with a warm smile? Regardless of what it looks like, it all comes down to the perceived value and how a brand is setting itself apart from the rest. For most people, you don't care about what a brand logo looks like, you care about how the brand will or has made you feel important.
The Person in Personalization
---
In today's digital word, automation seems to the be the answer our world has taken to when it comes to creating personalized experiences at scale. It is believed that automation can make everyone's lives easier because most of the time it removes the risk of human error and seems to make things more efficient. But it's interesting to see that as we've morphed into a digital world, there is still an appreciation for human interaction. People seem to be restoring their need for face-to-face or personalized experiences that can only be delivered by a human.
"The transactional elements [of a travel experience] are going to be phased out and done more efficiently by software," said Jack Ezon, founder and managing partner of Embark, speaking at Skift Global Forum "…travel advisors who can create value are thriving. Our mantra is to transcend the transaction." His counterpart, Matthew Upchurch, chairman and CEO of Virtuoso, echoed this sentiment by saying, "Travel advisors have to embrace technology, not ignore it. Being able to automate the routine parts of service is key, but being able to triage messaging in the way customers prefer — such as text messaging or WhatsApp — is equally important."
While travel advisors operate in a bit of a different vertical Ezon and Upchurch bring up valid points that should be applied to many industries. There is value is companies understanding what should be transactional and what should be personal. During their interview, they go on to discuss the methods by which they communicate with their customers and both agreed that hybrid models are the way of the future. Customers don't want to just be able to call you, they want to be able to call, email, WhatsApp Message, and/or Instagram message depending on what the need is or what is most convenient at the time.
Considering these trends, if airlines want to be retailers that keep the "person" in personalization, they must balance three things – technology, human-added value, and the methods by which they interact with their customers. Quite frankly, it seems these three things have always been apart of the equation but what seems to be missing from today's processes are being able to strike the right balance between the three to create a lasting, hassle-free experience for the end traveler. Today, it could be said that technology, human-added value, and various means of communication exist, but they operate very independently, and have never quite been able to sync up in a way that most travelers would delight in.
The good news is, the industry is not far off from striking the balance to create a value-added experience. With the emergence of hot topics like New Distribution Capability (NDC), intelligent retailing, data lake, and microservices, technology providers, like Sabre, have made significant strides in solving for how airlines can take the end-to-end process of retailing, distribution, and fulfillment to the next-level.
Offer and Order Management
---
Industry standards, such as NDC, have created an emergence of the terms Offer and Order Management. Simply put, the industry is creating streamlined standards for how airlines will process, display, and service products to the end consumer. Many of these standards look to be accelerating the industry to be more customer-focused and are enabling airlines to obtain retailing at the level the traveler expects, which is great news for everyone. Although, while things like NDC have pushed the dial, airlines cannot stop there. As discussed earlier, to keep the "person" in personalization they must go a step further to leverage technologies that will allow them to balance transactions and humans.
At Sabre, we believe a key area to focus on in creating a more personalized experience is at the airport – delivering a seamless fulfillment and service delivery of the customer's offer when and where an airline can make the most impact. For airlines, this means:
Investing in the front-line staff is to crucial to make an impressionable impact.
Investing in next-generation technology that is tablet-first, flexible, and easily accessible is a requirement.
Having a clear understanding of the target customer with well-defined up-selling strategies will be the catalyst for success and revenue-generating growth.
If all three of these items are made priorities at an airline Offer and Order Management have potential to take on a completely new form. In the near-future, it means not only accomplishing the standard of delivering an offer in a timely fashion, but it goes a step further to deliver a personalized offer to a customer, at the right time, and in the right place. As one can expect, this reality cannot be achieved without investing in the right technologies that will give an airline the freedom and flexibility to not just define strategies but also execute on them.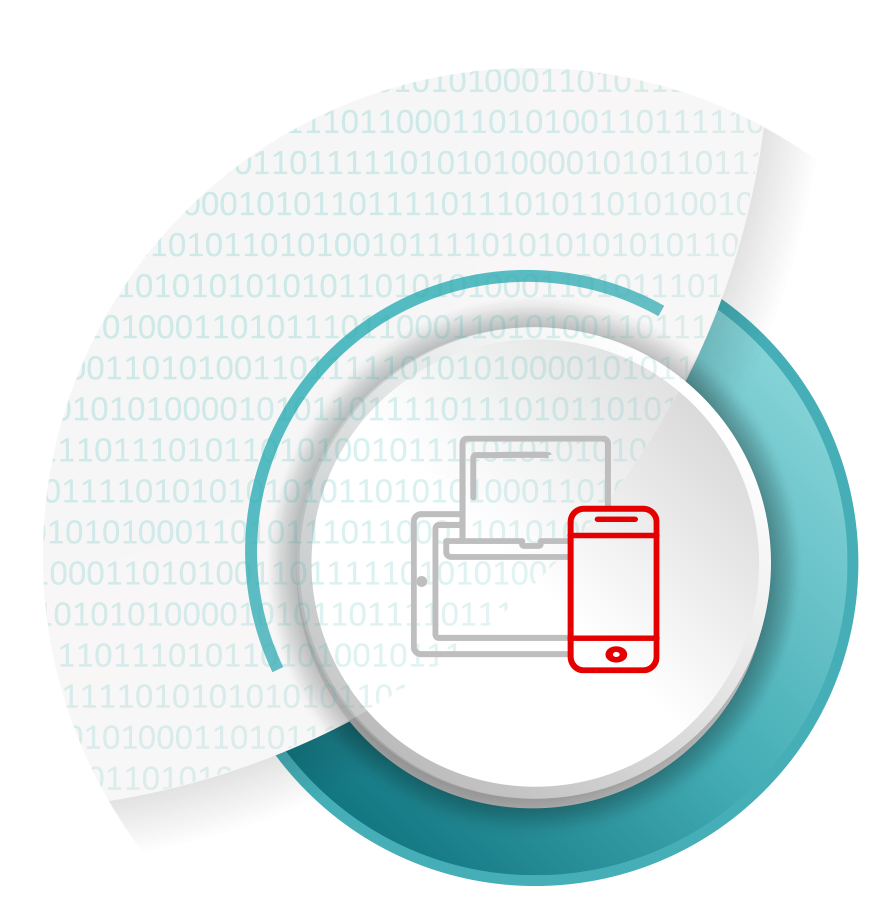 Flexible Technology
---
Flexible technology gives airlines the freedom to build business practices and workflows that meet their business needs without being boxed in by a single provider. It's a technology model that provides a one-stop shop for those airlines that want it, while allowing the largest and more sophisticated ones to build their own unique capabilities.
Flexibility enables airlines to drive differentiated experiences throughout all channels and adjust their product offerings on their own terms. These means, airlines have the power – power to differentiate offers, power to differentiate service models, and the power to differentiate workflows. With flexible technology an airline is resolving issues with their most-valued customers more quickly and providing them a more accurate, and personalized response.
At Sabre, we believe this is the foundation to be able to deploy a next-generation customer experience. Technology is a requirement, but an airline cannot just deploy any technology. The technology required must be adaptable in how it addresses a unique airline because differentiated experience will be what sets airlines apart moving forward. For example, Sabre has invested in deploying solutions build on an extensibility framework. This means, airlines can not only customize the look and feel of their interfaces, but also have greater control over the forms and actions available to their end users on every screen. No longer are they tied down to set commands, actions, or processes because these can all be customized to fit the airlines unique needs.
Consider these three scenarios:
Your airline can now deliver a seamless and personalized experience across all customer touchpoints that isn't simply a "me-too" experience to what your competitors are doing. Now, your frontline agents can significantly improve exception handling, increase ancillary sales opportunities and drive on-time performance.
Your airline has the flexibility to change offers in real-time based on conditions such as booking code, time of day and competitive price matching because your analyst has control over how promotions are distributed across all channels.
Your agents now have access to tools with best-in-class and intuitive user interfaces. Now, they can toggle back and forth between workflows and customer views and, ultimately, improve their productivity by up to 30 percent based on past common airport workflows.
The theme behind these scenarios is flexible technology solutions. Solutions that understand the unique needs of the business and give airlines limitless power to innovate, create, and succeed in today's digital environment.
Flexible Solutions
---
Flexible technology becomes a reality with flexible solutions. Flexible solutions play out in a lot of ways at Sabre and can be deployed across many different airline departments because what's key about a solution being flexible is that it provides the user, whether it be a revenue analyst or a front-line agent, the power to control the workflow, leverage the right data insights, deploy promotions in real-time across all channels, and do their job in an efficient, revenue-generating manner. These are solutions that are leveraging the latest technology innovation to be deployed tablet-first or mobile-first, cloud-enabled, and equipped with best-in-class machine learning algorithms.
Take the example of re-thinking how front-line agents can interact with travelers. Here is true opportunity for an airline to make a lasting impact on its customer. But consider all the factors at hand and ideally what an agent would be equipped with to be prepared for an interaction. In a perfect world, an agent would know who the customer is – what's their value score? Are they a loyalty member? Or what's their travel history? – have they experienced delays or re-accommodations the past 3 times they've flown with us? Or how about, what is the purpose of their travel today? – are they traveling for work and I could up-sell WIFI? Are they traveling with their family and I can sell a seat upgrade, so they can all sit together?
Most agents today, know none of this information when interacting with a customer at the airport. But, why not? This information can be leveraged with flexible solutions that have access to rich, real-time data feeds, and it doesn't stop there. Flexible solutions, then create the nirvana experience for an agent because they can complete a workflow based on the customer need, not on a rigid linear process. This sounds simple, but this a solution that completely re-invents the way agents do their job and gives them freedom they've never had before.
Let's not forget that flexible solutions can also be used and deployed across multiple types of devices. Excepting airline employees to be tied down to a desktop computer is no longer acceptable. Especially considering how the workforce is evolving and everyone becomes accustomed to the technology they use their daily life; technology solutions must be able to adapt to an active user. To support a hybrid model, solutions should easily be deployed on desktops, tablets, or mobile devices, each adjusting and responding to what fits that device. This accessibility not only creates great experiences, but it will be what creates efficiencies in workflows and ultimately, allows for more constant streams of communications to take place.
The Opportunity is Here: Digital Experience
---
One of the biggest challenges for airlines today is delivering a consistent experience with differentiated content across all their distribution channels. But Sabre is at a unique inflection point where is can aide airlines in the distribution of their owned channels and across the GDS.
As advanced are made in pricing and revenue management and offer management, airlines are able to create intelligent offers but if those cannot be delivered to the customer, consistently then airlines are not able to achieve the end goal, revenue maximization. As part of an end-to-end retailing offering, Sabre launched Digital Experience, a next-generation e-commerce solution. Through Digital Experience, airlines can develop fully responsive websites that offer a wide range of options, including shopping for flights, purchasing tickets and ancillaries, and managing post-booking changes. The flexibility this solution provides is unique because it leverages the industry-leading content management system, Adobe Experience Manager. The CMS now gives airlines faster time to market because airlines have full ownership over the user experience they deploy to their end users.
Furthermore, through a responsive user interface, Digital Experience allows airlines to uniquely represent their brand across all digital channels simultaneously and proves robust, end-to-end retailing capabilities on an airline's online storefront. Now, travelers will be more inclined to visit and delighted in the unique online experience they will have while shopping. And this doesn't just translate to the airlines owned channels, with Sabre Red Workspace, Sabre's travel agent workspace, the same rich content can be optimized and customized for an airline's in-direct channels.
The Opportunity is Here: Digital Workspace
---
One of the biggest challenges for airlines today is delivering a consistent experience with differentiated content across all their distribution channels. But Sabre is at a unique inflection point where is can aide airlines in the distribution of their owned channels and across the GDS.
However, these advancements aren't just about improving the employee experience, re-designing the agent interface has also been proven to create incremental revenue opportunities because now agents can spend more time on looking for and offering upsell opportunities to their customers. This crucial enhancement was one of the number one priorities we heard coming out of Sabre focus group sessions and executive leaders from across the globe. At the end of the day, if airlines are going to intelligently retail, they must figure out the right balance between automation and efficiency complimented with face-to-face personalization that doesn't just make the traveler feel valued but also creates revenue opportunity for the airline.
The Digital Workspace focuses on solving three key business problems:
Deliver a seamless airport experience through simplified workflows that allows agents to focus on exception handling vs. the traditional linear airport workflows.
Increase revenues by providing a common view of the customer to up-sell targeted ancillaries at the airport.
Ensure on-time performance by providing agents with rich data on operational performance and allowing them to move away from the traditional desk to address customer needs.
The last piece, is perhaps one of the most customer-appreciated advances of this solution. Sabre received feedback, that a lot of times there is significant gap between the speed and way in which flight information is communicated to agents and customers. This creates the expected frustrations but more than that, it can be the cause for either further delays and hassles. By giving agents access to insights that span the entire traveler journey, they do a favor for our day-of operations and can better ensure flights are taking off as planned.
Let's Re-define Personalization
Pursuing innovation that completely re-thinks how analysts and agents do their job is something that has not been done in a very long time. But as competitive pressures increase, customers seek improved experiences, and the cost of sacrificing on-time performance cannot be justified, this type of innovation is necessary. Airlines need a digital platform that elevates end-to-end retailing capabilities through flexible technology solutions.
The industry is at very exciting point where there is true opportunity to merge flexible technology, human-added value, and the multitude of communication channels together to deliver a personalized experience that will leave travelers in awe. Forbes recently put out a study that ranked some of the top US companies that have provide the best customer service and almost all of them were either in the food-service, grocery store, or car manufacturing industries. However, Google and Apple did make the list because it was said they provide simple solutions that are hassle-free. Moving forward, this is should be what airlines strive for – connecting people through simple travel solutions that are hassle-free. The data, the technology platforms, and the workforce are here. The opportunity is now to put the person back in personalization for the airline industry to become world-class retailers. /A
To learn more about how flexible technology enables airlines to build modern business practices and workflows, as well as empowers them to drive differentiated experiences throughout all channels to provide exceptional personalized customer experiences, contact Javier Sosa at javier.sosa@sabre.com.
As director of channel experience for Sabre, Javier brings more than 20 years of experience in the areas of airline product management and delivery, e-commerce, payment solutions and business development.